Insider Guide for New Students
Starting university is a time of great change. We know this is exciting but not easy to cope with. Our senior HKUers will walk through with you and help you finding your feet at HKU.
What are the most concerned topics to HKUers? Senior HKUers and CEDARS staff will tell you the trending topics at HKU and share useful information with you to enrich your university life.
Weeks of Welcome (WoW) is a series of induction and orientation activities for newly arrived non-local students held in every August and January.
Discovering Hong Kong Local Food 
Tasty HK Desserts & Pastries
Hiking Challenge – Part 1
Hiking Challenge – Part 2
Hiking Challenge – Part 3
Shopping Challenge – Part 1
Shopping Challenge – Part 2
Shopping Challenge – Part 3
Theme Streets and Photogenic Places
Must-visit Theme Streets and Markets in Hong Kong
Photogenic places in Hong Kong
In-depth Campus Tour – Part 1
In-depth Campus Tour – Part 2
In-depth Campus Tour – Part 3
GEST Skills Sharing [Boba/Bubble Milk Tea]
GEST Skills Sharing [Vegetarian Meal – Mapo Tofu]
High Table is a proud tradition of HKU at which faculty members, guests and students in gowns sit at long refectory tables and dine together in a formal setting. It is designed to promote intellectual exchange among participants. The highlight of the High Table is an inspiring speech given by the Guest of Honour.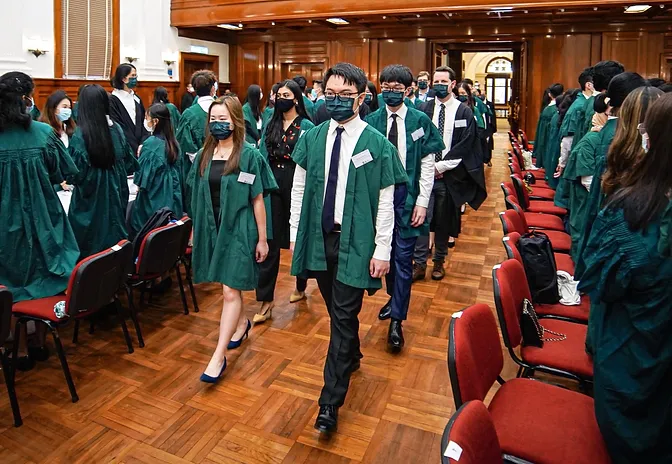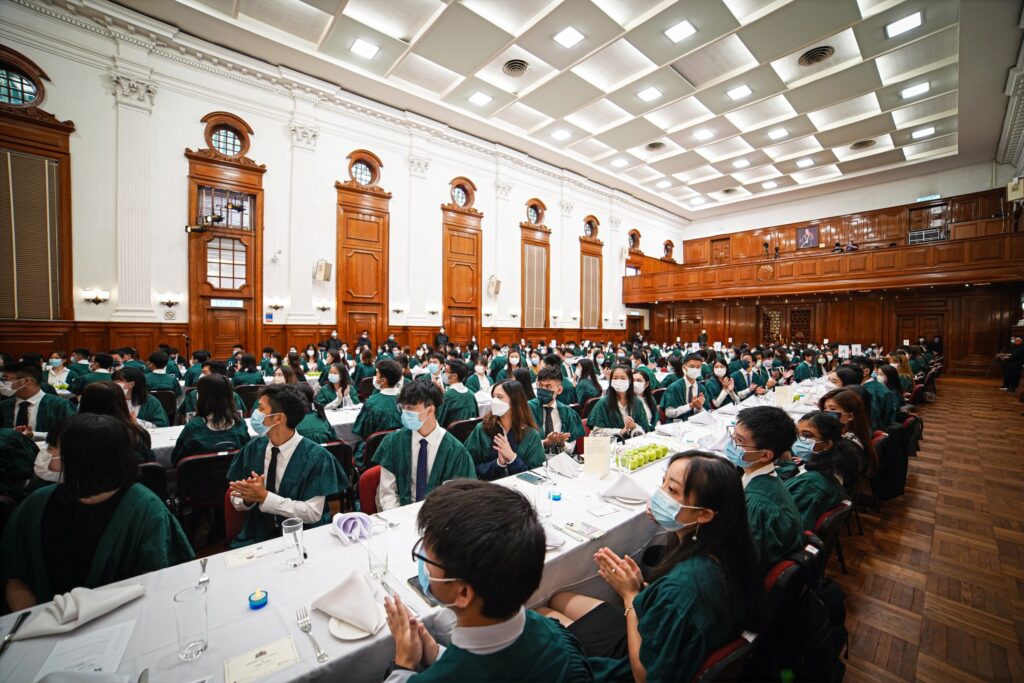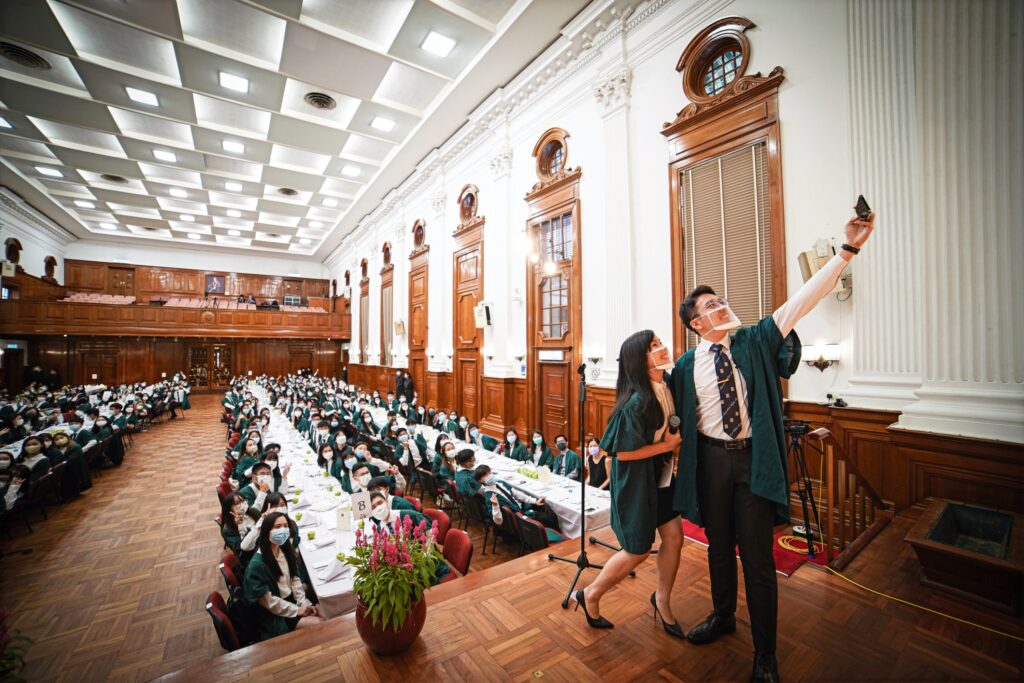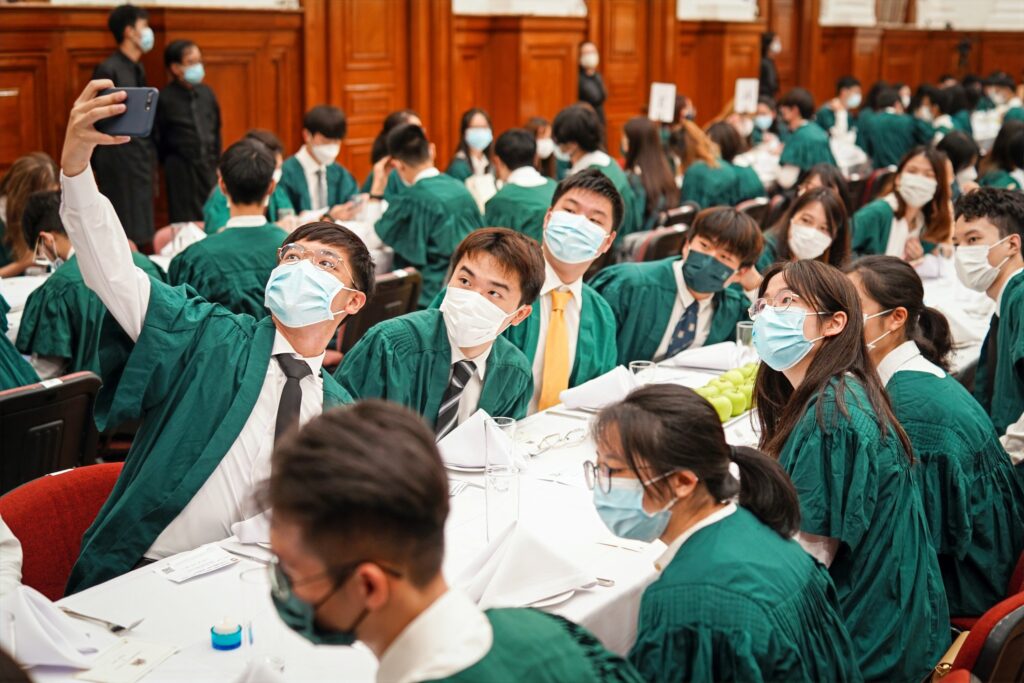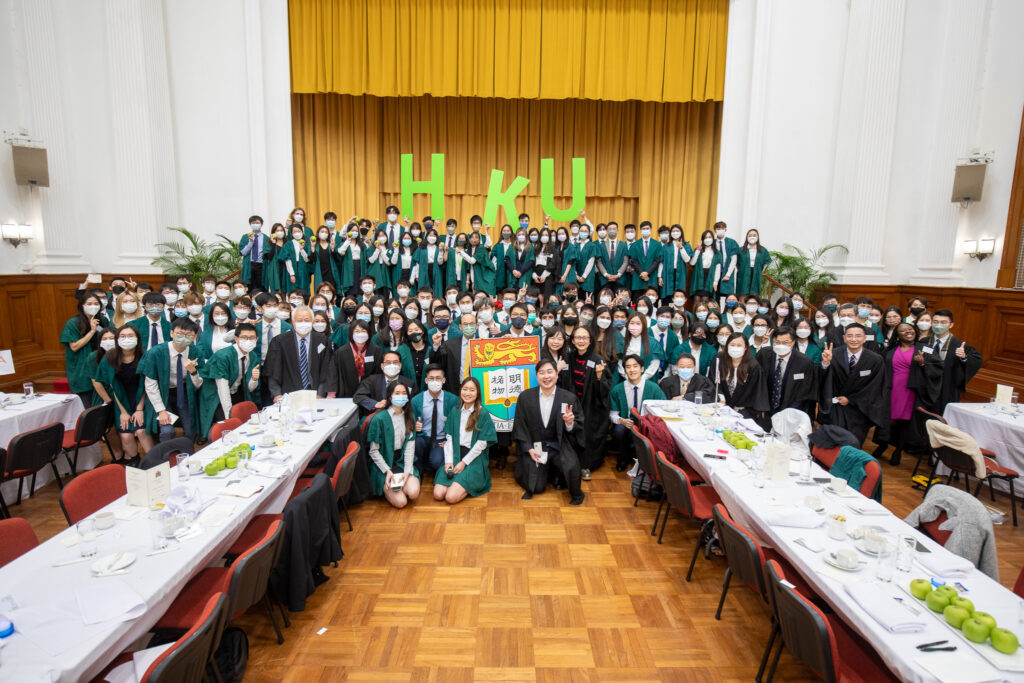 Green Gown is the official attire formerly worn by all undergraduates for formal occasions including High Tables and examinations. At the Inauguration Ceremony which is the first formal university gathering for new students, they will meet the principal officers and senior academics of the University. The Inauguration Ceremony also consists of a Robing Ceremony during which freshmen will put on the HKU traditional Green Gown, signifying the official induction of the new students to the university family.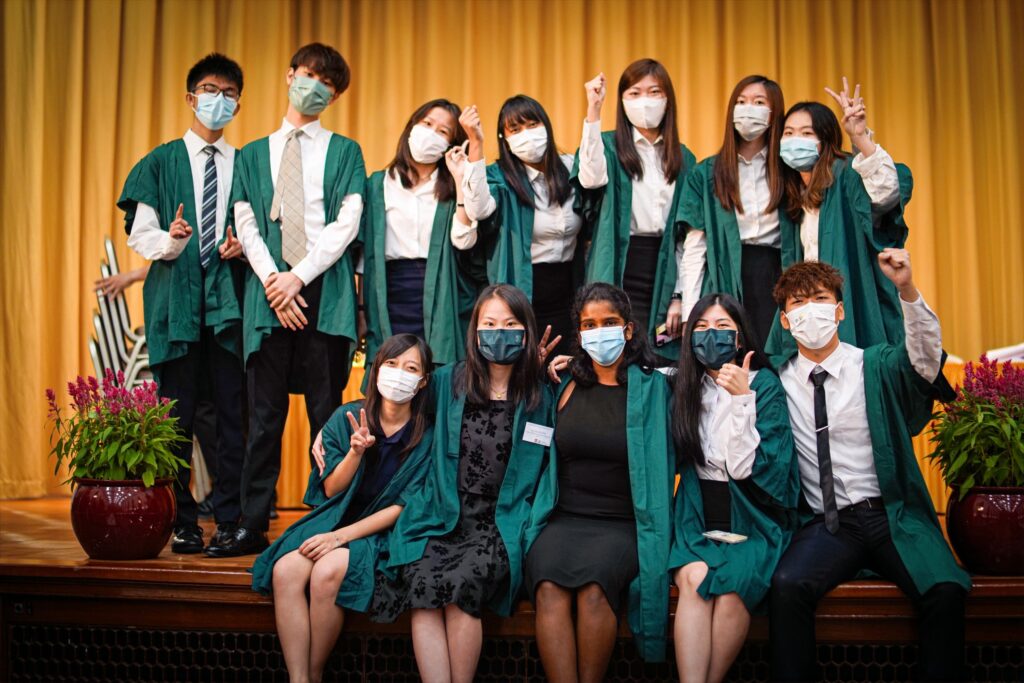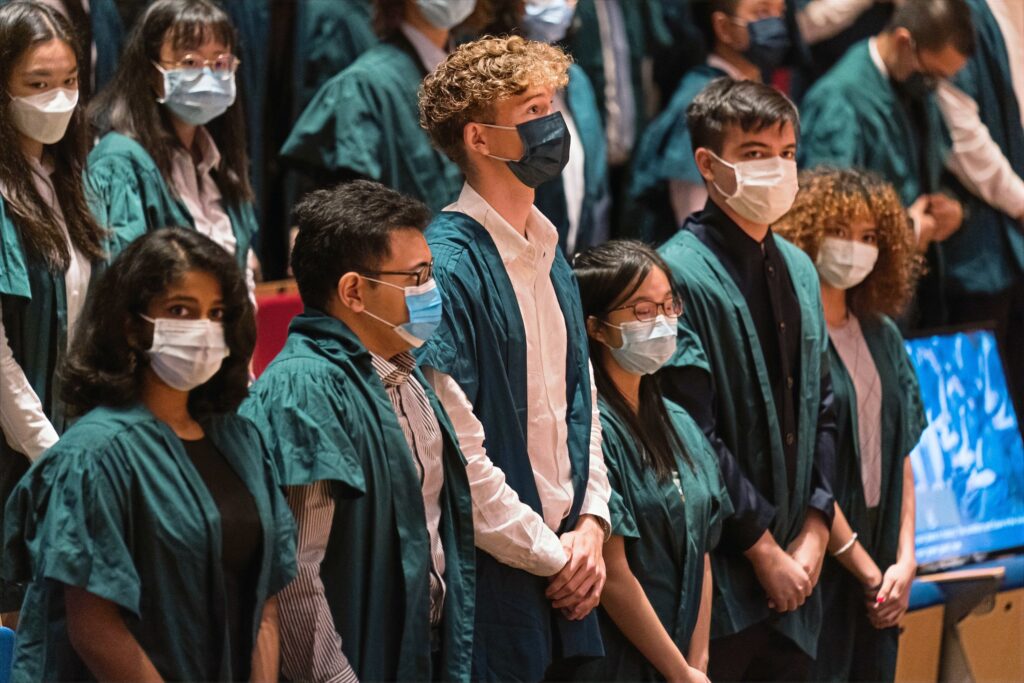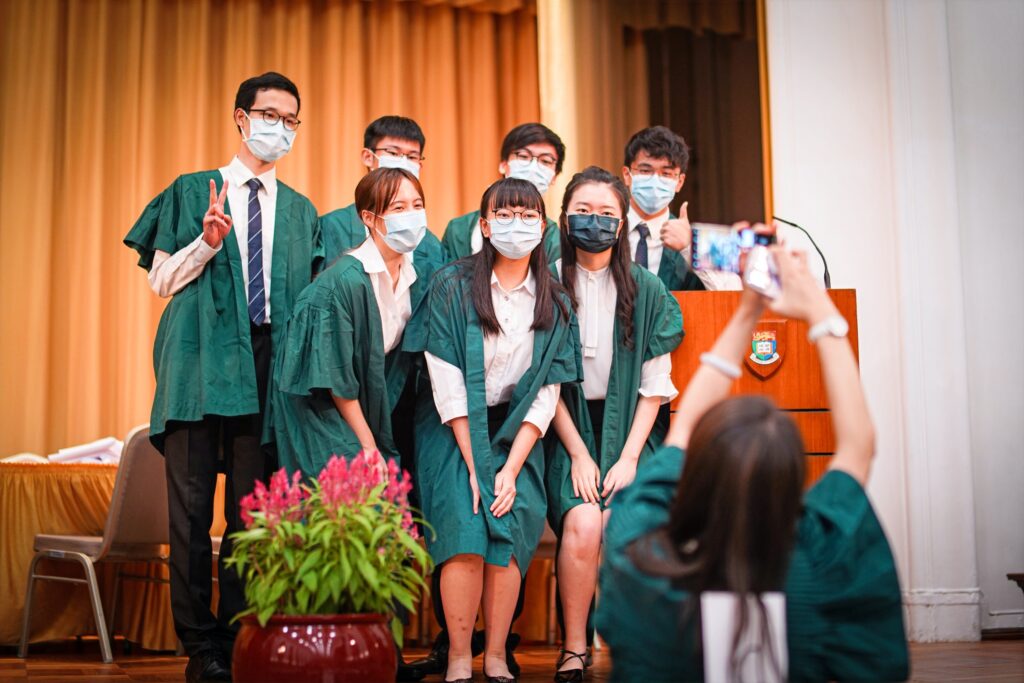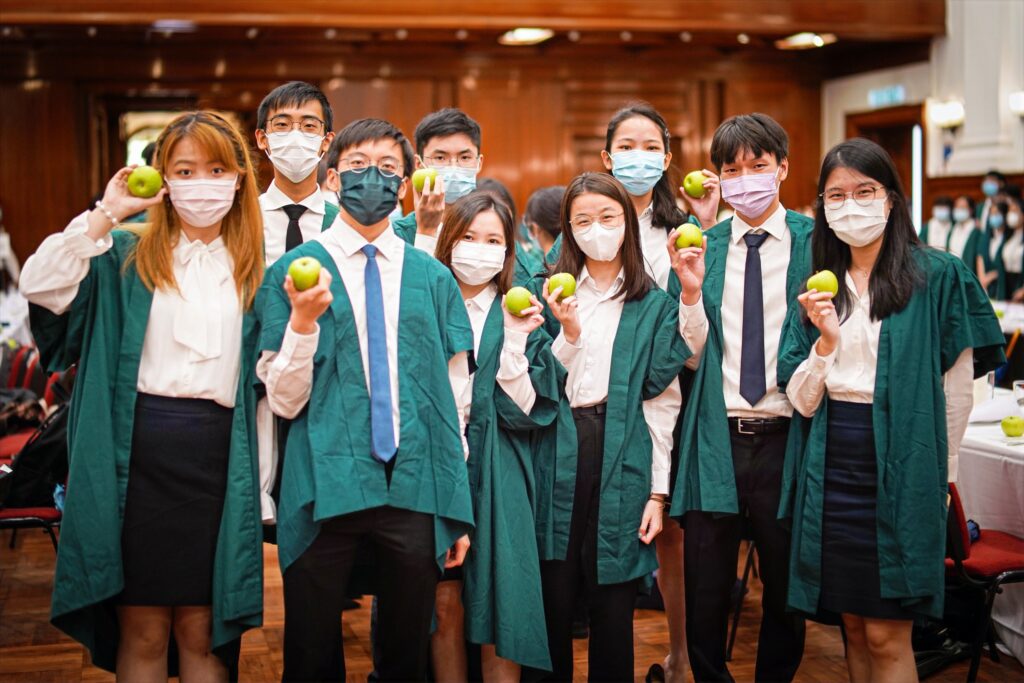 Super Pass is a traditional event at HKU to wish students the best of luck in their examinations. Super Pass activities include enjoying Super Pass dinners, writing Chinese couplets (Fai-Chun in Cantonese), chopping a roasted pig and getting Super Pass apples. Students will write good wishes on Chinese couplets and post them on the doors. Chopping a roasted pig is considered a sign of good fortune in Hong Kong, meaning everything will go smooth. Apple is pronounced as "Ping Gwo" in Cantonese. It reasonates with an HKU jargon called "勁過", a saying that is used to wish students to pass their examinations with flying colours.